A postdoc program, or post-doctorate program, is a research employment opportunity that gives you the chance to expand on your research abilities.  It gives you the chance to build on your resume and position you for more advanced positions later on.  When you apply for such a program, you will need to show why they should choose you over other very qualified candidates.  A great way to move your candidacy forward is to include a motivation letter with your application.
A motivation letter, similar to a cover letter (and basically synonymous in an employment context), is a letter that you include with an application to show why decision-makers should choose you over other candidates.  In a world where a hiring manager may spend less than 10 seconds looking at your resume, anything you can do to stand out can help.  A motivation letter gives you the chance to tell your story in your words with the aim of grabbing the attention of the hiring manager.
A Motivation letter for postdoctoral is one such letter that is useful to make an application for the program. The letter contains and explains to why the aspirant wants to pursue the postdoctoral program. So, the majority of the Universities ask for the motivation letter as the admission process for the program. The motivation letter basically helps the Universities to analyze the justifications of the candidates for opting for the program.
We always advise our readers to use the motivation letter along with their admission application for the postdoc program. The letter works both for the aspirants as well as for the Universities.
Some of the links in this post are affiliate links. This means if you click on the link and purchase the item, I will receive an affiliate commission at no extra cost to you. All opinions remain my own.
What is a PostDoc?
Many Ph.D. graduates will pursue a postdoc or post-doctorate program.  These are temporary positions within academia and allow doctoral graduates to continue research in their area of expertise.  It helps them build skills and credibility that are relevant to their chosen field of study.  A good post-doctorate program will help position a Ph.D. for greater work afterward.
Many postdoc positions are in universities but they aren't exclusive to universities.  You might also see positions available within other areas such as
Nonprofit organizations
Government agencies
Applicable Industries
These are normally temporary, lasting 2-3 years.  Some, particularly in industry, may lead to other positions later on.   They are typically salaried positions but may also be paid as grants, stipends scholarships, or through other means depending on the program and the organization.
A good postdoc program can position someone for greater research opportunities later on.
What Does a PostDoc Do?
These are primarily research positions.  Some programs may ask for collateral duties as well, but the focus will be on the research.  The specifics vary depending on the exact program as they vary in size, complexity, and staffing.  For example, in academia, a candidate might also be asked to teach or assist in teaching.
Regardless of collateral duties, these are first and foremost research positions.  This is important because as you consider what to include in a motivation letter.  With a focus on research, these positions will be looking for a credible ability to be able to conduct quality research and accomplish the aims of the program.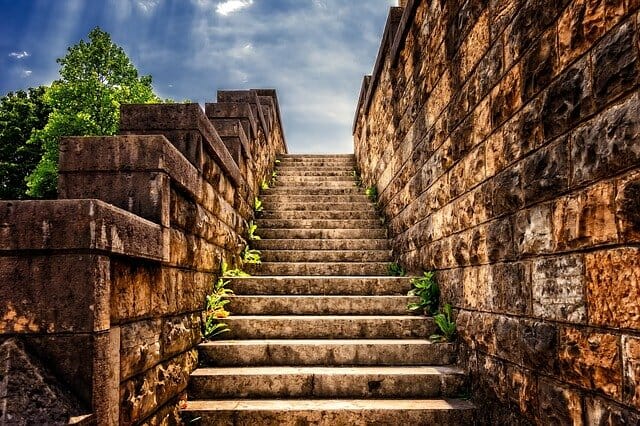 Steps for Writing a Motivation Letter for a Post Doc Program
We go into a lot more detail below, but here is a high-level overview of how to approach it.
Read the post-doc program description very carefully.
Write down the requirements for the program.
Review your CV and other accomplishments and background.
Write down what makes you a strong candidate for the program. Include how your previous research and other experience align with the post doc requirements.
Draft your letter starting with how you are a great candidate.
Add the introduction where you say why you're writing, one or two sentences on why you're the right candidate.
Add the conclusion: thank them for their time, express your willingness to interview or meet. Offer your contact information.
Find the right person to address the letter to.
Now we can discuss some of the details.
Motivation Letter for PostDoc
This is an editable version of our Motivation Letter for a PostDoc.  You can download it in Microsoft Word format, which you can use in Microsoft Word or on Google Docs.   Use this version to customize the letter for your situation.  Make sure to show your strengths and why you would make a great candidate for the position.
How to Write the Motivation Letter for Postdoc?
Now that we've covered some of the basics of a postdoc, it's time to get into how to write the motivation letter for the postdoc.  We recommend a simple three-part letter consisting of
Introduction – The introduction is a short paragraph of just a few sentences. You simply want to tell them why you're writing and maybe one or two sentences on why you are a great candidate.
Body – The body is where most of the work happens for your motivation letter.  In the body, you want to tell the hiring manager why you are a great candidate for the position. You want to demonstrate your abilities, accomplishments, and drive to do the job well. This is typically 1-3 paragraphs.  We'll talk more below about how to decide what to write.
Conclusion – The conclusion is another short paragraph, usually a few sentences. You want to thank the recipient, express your excitement and desire to meet.
Sometimes, it can be easiest to start with the body and then move out from there.  That way, you have an idea of any additional content to include.
To prepare for writing the body, write down any relevant research or other projects that you have completed.  If you have been published, so much the better.  Similarly, if you have any impressive or surprising findings or conclusions from previous work that can be worth recording as well.  Write down as much as you can.
Then review the posting or description for the postdoc program.  You are especially looking to write down qualities that they are likely to be looking for.  If you can find anything, it would be worth reviewing the type of research that the professor, company, or organization has published.  You want to get a feel for the type of research that they conduct and, if applicable, any program goals. For example, industry research is likely to ultimately be looking for ways to improve corporate offerings.  A non-profit might be doing research on treatments for various maladies.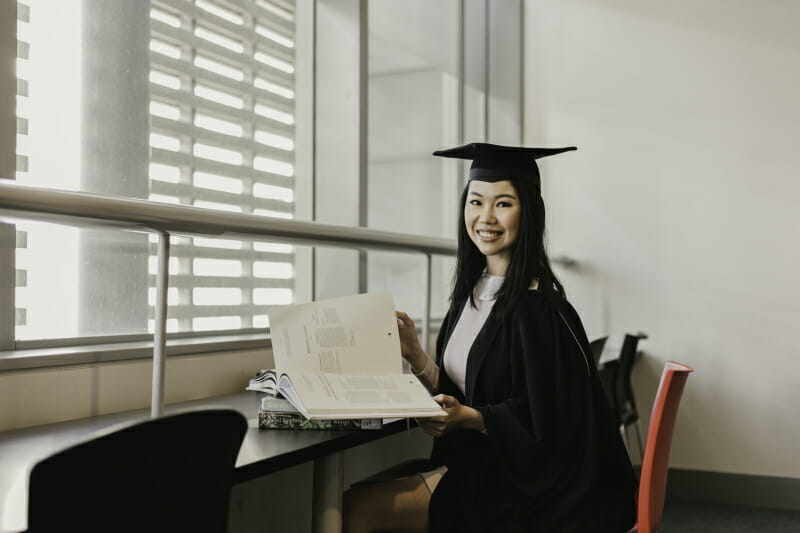 With these two lists in hand, compare the work that you have done and how that relates to what the post-doctorate program is doing. If your past research has helped to prepare you in any way for this program, that's a great starting point for your motivation letter.
Similarly, if you have a personal reason for pursuing this line of study that can be helpful as well.  "Since my mom passed away from breast cancer, I have been working toward a career to contribute in any way to avoid more families having to suffer as we did." You don't want a motivation letter that is entirely emotional, but a truthful, compelling story can make it much more interesting.
Using these lists, find the most relevant accomplishments and any personal drivers to create 1-3 paragraphs about how your background and interests prepare you for the post-doc program.  Make sure it's truthful, but a compelling story and related areas of study, research, and personal stories can be much more compelling.
If you have been published, you can include references to the articles.  If you have enough citations to warrant it, you can include a list separately from your letter.  That way, an interested reader can go research the work you have done before.
Some Questions to Ask Yourself Before Writing a Motivation Letter for Your Post Doc
Here are a few questions to ask before you write your letter. These will help you craft the body.
How does your past research align with the post doc program?
Have you been to any seminars or workshops that are similar?
What is your motivation for applying?
Why this program?
Have you been published in this area of study?
Why do you want to dedicate the next few years of your life to this area of study?
Writing Your Motivation Letter
Once you are done with the body, go back and edit or write the introduction and conclusion to make sure that they tie into what you included in the body of your letter.  The whole thing should flow with one theme.
The letter should be no more than one page.  Most readers won't read past that anyway. You are looking to get the attention of the hiring manager or team and show them that you are a great candidate for the postdoc program.  If they are still reading, at the end of that one page then your motivation letter has done its job and you are more likely to get a call for an interview where you can astound them in person.
Make sure that you review your letter before you send it. You are sending a letter as a Ph.D. student and to an academic program.  You need to make the best representation of yourself with proper spelling and grammar in your letter.  At a minimum, there is a spell checker for every editing program out there.  However, those spell checkers often miss common word confusion (e.g. "their" and "there) that are spelled properly but that aren't used properly.
For a more complete, and more accurate, check, we recommend using a tool like Grammarly.   Grammarly has a free tool that works with Microsoft Word, Google Docs, your browser, and many other options. It does a great job of pointing out common errors, missing punctuation, and misspellings.
If English is your second language (assuming you're writing your letter in English) or you aren't a great writer, you might want to try their paid version.  It does an even better job of suggesting better phrasing, improving readability, and other ways to improve your writing.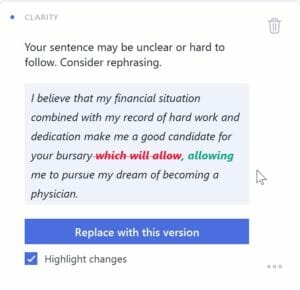 Write a letter for each position
There's a good chance that you will apply for more than one postdoc program.  Each one should its own motivation letter.  Of course, your accomplishments stay the same and the letters will be similar.  However, each program is looking for something slightly different. You want to take the time to write a letter to each of them.  Once you have done the first one, the others will come more easily.
A good motivation letter for a postdoc can really help draw attention to you and your application.  Your goal is to move to the interview process.  Showing that you have done related work, have an interest, and can do the work that they need will help make the interview a reality.
Sample Motivation Letter for PostDoc
Below, we have included a sample motivation letter for you to use to get started.  This should help you get started.  We have tried to provide you with a structure to be able to write a quality motivation letter.  This should help give you some ideas and the structure of your letter.
We call it a letter and give you a template as a letter.  Many of us don't use letters anymore, so we wanted to give you the best tools available.  However, you may send your motivation letter as an email.  That's no problem.  Simply remove the address block and date and you can use the same text.
In addition to the samples here, we also have an editable version in Microsoft Word format that you can download for $5 (USD).  This will let you use our letter as a starting point for your letter.
Additional Resources
We have built these tools to help you write your own motivation letter for a postdoc.  However, there are other resources out there if you need more help. Most of these are centered around writing cover letters for jobs.  Unfortunately, they may not always have the expertise necessary to specialize it for an advanced program like a postdoc program, so you may want to check before paying them anything.  Here are a few resources that you can check out.
Resume.io offers some terrific templates and guidance that will let you build cover letters, resumes, and CVs.  It's a great resource with a very affordable trial plan that is cheaper than a resume writing service but still provides you with a lot of resources to build your own motivation letter for your job application.
If you want guidance on writing a resume or cover letter, Blue Sky Resumes offers a variety of services.  To start with, they offer an e-book with resume templates and a bonus book on writing cover letters.  They also offer resume writing, cover letter, and even thank-you note services.  Thank you notes are another great way of standing out to a recruiter.  Not many people send thank-you notes anymore and a well-written thank-you note after an interview can help move your resume back to the top of the pile again.
If you want something more specialized, you may want to hire someone.  Fiverr has some great expertise offering a variety of services for motivation letters.  You can search there. There's a wide variety of talent and expertise.  The link above will take you to a listing of motivation letter writers. We aren't including any specific writers because it varies over time.  However, make sure that you read the reviews.  Then, you can reach out to any freelancers that you are considering and ask them for their background and any experience in writing a motivation letter for postdocs.
Good luck!  Let us know how it goes and what works.