Many families dream of homeownership.  For most of us, that involves getting a mortgage or a home loan.  Applying for a mortgage can be a trying process requiring us to provide all aspects of our personal and financial lives.  Unfortunately, it's also often a sterile process, lacking our dream and why we want to own a home.  Sometimes, including a motivation letter for a home loan can help convince a loan processor that you are worthy of that loan. 
Home loans are also often referred to as a mortgage.  We will use the two terms interchangeably.  What you learn here also applies to a motivation letter for a mortgage, refinancing, or home equity loan.
Of course, no letter is likely to overcome bad credit, poor equity, or other common financial barriers to getting a home loan.  However, sometimes showing why you need that loan, and sharing your dreams with others, can help to convince a skeptical loan officer to give you the benefit of the doubt.  Similar letters have been very effective when making house offers, sometimes even when the writer's offer wasn't the highest.
Some of the links in this post are affiliate links. This means if you click on the link and purchase the item, I will receive an affiliate commission at no extra cost to you. All opinions remain my own.
Well, we believe that a motivation letter for a home loan or mortgage can help our readers in getting their dream home in the least possible time. Here in the article ahead, we will discuss how to write a motivation letter for a home loan and get that loan approved for your amazing new loan. We shall also provide the printable template and a sample letter that you can use to get started on your motivation letter for a home loan.
Different Kinds of Home Loans
Home loans are often referred to as a mortgage.  A loan generally is when you borrow money to complete a purchase or engage in some other activity. With a mortgage, you borrow money to purchase your home (or refinance, which we will cover in a moment).  In exchange, you and the lender agree that they can take ownership of the house or other property if you don't pay it back.
Sometimes, you are borrowing money to be able to refinance your home.  In this case, the home loan is to pay off a previous lender and borrow money from another lender to do that. You might do that to lower your interest rate (and the amount of money you will owe).  Sometimes, you can do that because you have equity in your house and want to be able to borrow more money than you owe.
This could let you pay off other debts, do work on your house, or even go on vacation (generally not a good idea).  This is often called a refinance.  
You can also take out an additional loan (so a second loan) on your house to borrow against the equity in your house.  To many people, that equity is money they can use for other things in exchange for paying interest rates to a bank that are usually pretty low.  When you take out an additional mortgage, this is often called a second mortgage. 
You agree to give the new bank the house if you don't pay back the money, but the first bank gets the first chance at your house.  A marketing term you may hear for this is a home equity loan.  It's a loan against the home equity.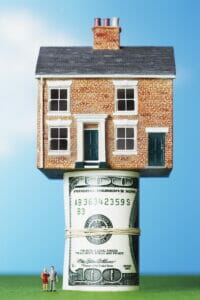 There is a special type of home equity loan that will allow you to write checks against the loan amount basically.  This is called a home equity line of credit. The nice thing about this is that you don't have to pay anything until you use that money, but it's usually a higher interest rate.
In case all that wasn't confusing enough, there is a type of mortgage that is growing in popularity called a reverse mortgage.  Older homeowners often use it.  In this case, you are borrowing against the equity in the house.  That money (and interest, etc) is due when the borrower dies, sells the house, or otherwise gives up interest in the house. 
You're giving the bank your house in exchange for money now. That's a big simplification, but we focus on applying, not the good and bad of taking out home loans.
With any of these home loans, you need to understand them before you start the process.  There will also be an application process.  In that application process, you must provide financial information, home value information, and more. If you are taking out equity, you may need to provide some evidence of what you plan to do with that money.  
In addition to all the financials, it can help to provide a motivation letter for your mortgage or home loan application.  A motivation letter, similar to a cover letter for a job, is designed to demonstrate to the reader that you are a good candidate for a loan or other position. 
You are trying to make an emotional and logical connection with them to show them that you are a safe borrower who is responsible and worthy of borrowing the money.  This article will cover how to write a motivation letter for a mortgage or other home loan. 
Even though the specifics of the different types of home borrowing differ, the process is similar and this same guidance should help you out no matter your situation.
How to Write Your Motivation Letter for Home Loan
When you submit a motivation letter with your home loan application, you aim to show the loan officer how much this means to you.  Part of your message is that you love this home so much that you will do whatever is necessary to pay that mortgage so that you can stay in your dream home.
Consider why you want that home in that neighborhood when drafting your letter.  What will your future look like if you have your dream?  Do you plan to raise kids there?  Is this a community that you have long admired?  When you write your letter, you aim to show the loan officer what your future looks like, how bright it is, and how they can make it happen.
Ideally, you want to address your letter to the loan officer.  It's always better to address it to someone.   Sometimes, this is difficult because when you apply, you may not know who is processing your loan.  You can address it to the person assisting you with the application, but that isn't as effective. 
It may be necessary, though.  Many banks will separate you from the loan officer to avoid the kind of bond you want to build.
When you write your introduction, introduce yourself and why you are writing.  The introduction can be short but you want to let the loan officer know that you have something to share and to get them to read the rest.
Then you can spend 1-3 paragraphs writing about why you want this home.  Ideally, you can write a compelling story.  A few ideas to consider include
Discuss your amazing childhood growing up in a neighborhood and home filled with love and friendship.  
Show them what your future looks like if you can buy this home.  You could discuss how you plan to raise your kids.  Perhaps you plan to open a local business or have an amazing job in that town you love.
Stories like these can be compelling and build an emotional bond with the loan officer. This may be a strategy if your financial position isn't great.  Perhaps using emotions with the lender will have some impact.  You want to invest them in your story and convince them you are a good risk.  It's also helpful if they feel that they hold your dreams in their hands.
If you have a strong financial position or unique financial considerations, you can add them here.  One thing to be careful of, though, is that you can delay your loan processing.  This can happen because they may ask you to prove your additional assets, income, or whatever else you mention if your information differs from your application, which could also create problems for you.
There's nothing wrong with including financial considerations, especially if there are unique issues where an explanation would help.  That can be worthwhile and more effective than an emotional play. Just consider what could happen.
Your conclusion should thank them for taking the time to read your letter.  You should also open the door to discussing anything with them that will help your application.  Be polite and respectful.
Whatever you write, make sure that it's honest.  Don't tell a fake story, and don't make things up.  The loan officer will be looking through a good portion of your life.  They may pick up on something that makes your motivation letter show as dishonest.  Then, it could hurt you. 
You want to provide honest, heartfelt information on why you want your beautiful new home!
When To Submit Your Motivation Letter for Home Loan
Most applications don't allow you to submit a letter directly, so you may need to be creative.  Ideally, you want it to get to the underwriter or loan officer.  A motivation letter for a home loan or mortgage is most effective when it gets to a decision-maker.  So, submitting it too early might mean it doesn't go anywhere.
After you have submitted your regular application, it will go to underwriting.  You will typically be asked for additional documentation.  These days, that often means uploading documents on a website somewhere.   This is a great opportunity also to upload a copy of your letter. 
You can write your letter in Microsoft Word or Google Docs.  Then, save your letter as a pdf.  Then you can upload this document along with your financial documents.  We offer an editable version of the sample motivation letter for home loans or mortgages below. This works in Microsoft Word, Google Docs, and most other word processors. It's a great way to start drafting your motivation letter.
Otherwise, you can submit it as a cover letter or email at some point.  Unfortunately, you don't know when this will be most effective.  The underwriter will likely look at uploaded documents, so that's a great opportunity to add your motivation letter.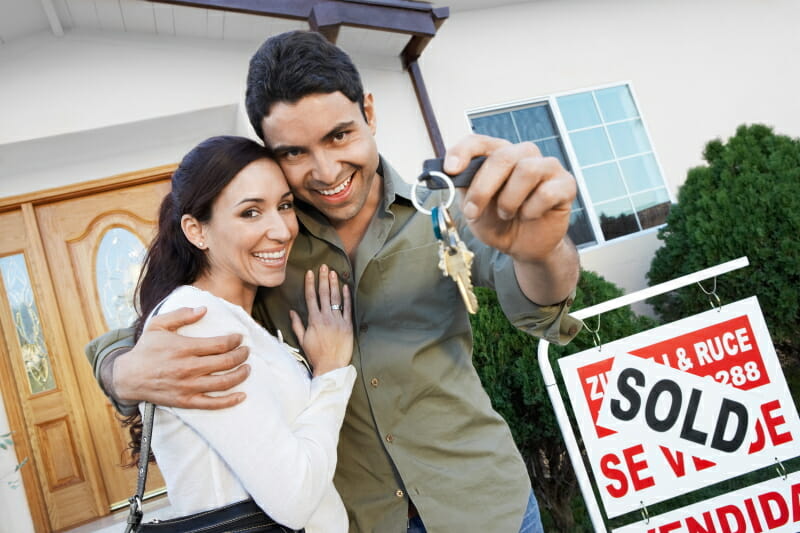 Other Resources to Help With Your Motivation Letter for a Mortgage
We have written this guide to help you write your letter.  Sometimes, we get asked for more help from our readers.   Unfortunately, we don't have the resources for that, but we want to give you any help we can.
The best resource we have found for such help is looking on Fiverr to hire someone.  Fiverr is a marketplace where you can hire someone for a specific project.  They offer different projects at set prices that you can hire them for.  This link will take you to a search for freelancers that do motivation letters specifically.  You may need careful due diligence to find someone to help you with a mortgage motivation letter versus one for education or employment.  We can't offer any specific names on there because the freelancers change.  Our article gives you some pointers on finding the right person, though.
Other Resources to Use When Writing Your Motivation Letter for Home Loan
If you need more help writing your motivation letter for a home loan or mortgage, here are a few other resources that might help you.
If you need professional help writing your letter, Fiverr is a great place to find help.  Fiverr is a marketplace that allows you to hire experts in different projects, including writing motivation letters.  If hiring a stranger from an online marketplace is intimidating, we have resources to walk you through how to get the most out of Fiverr and avoid issues.
Sometimes, you don't need someone to write it for you, but you still need assistance.  A great resource is Grammarly.  Grammarly has a great spell checker, but what program doesn't these days?  Where Grammarly shines is how it makes recommendations for the phrasing and tone of your writing. It can help your writing be more powerful and concise.  
Getting started can be the hardest part.  To help with that, we offer an editable template of our sample motivation letter for a home loan or mortgage.  This is an easy, affordable way to get started on your motivation letter.
Sample Motivation Letter for a Home Loan
Below, we are including a sample motivation letter for a home loan.  Please don't use this letter. It's here to give you a framework and some ideas.  You want to tell your own story.
Good luck with your home loan, and congratulations on your new home!